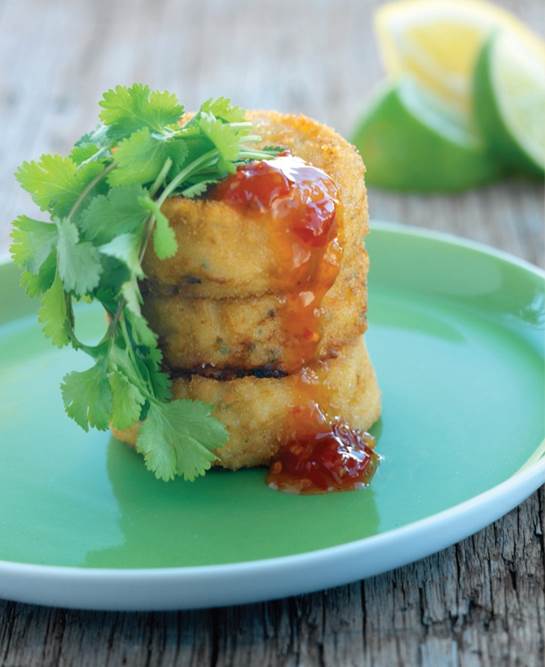 Serves 2
1 x 95g can Safcol Responsibly Fished Tuna with Spicy Chilli (available in IGA stores)
4 medium potatoes (about 600g)
1/2 cup breadcrumbs
3/4 cup plain flour
1 small white onion, finely chopped
2 tablespoons fresh coriander leaves, chopped
1 small red chilli, finely chopped
1 egg, beaten
Salt and pepper, to taste
1/2 cup breadcrumbs
1/4 cup vegetable oil
Step 1

- Peel potatoes and cut into quarters. Bring a medium sized saucepan of water to boil and add the potatoes. Cook until tender. Mash and allow to cool.
Step 2

- Place tuna (including the juices), mashed potato, 1/2 cup breadcrumbs, flour and onion in a bowl and combine well. Add coriander, chilli, egg and seasoning. Mix well.
Step 3

- Shape into patties and coat with remaining breadcrumbs. Set aside.
Step 4

- Heat enough oil in a wok or large frying pan over moderate heat to shallow fry patties on both sides until golden brown.
Step 5

- Do not overcrowd the wok. Add more oil to the frying pan as needed as the patties do soak up the oil. Drain and keep warm.
Tips:
Serve while nice and warm, enjoy!