SAFCOL Responsible Fishing
Many marine species are in danger of being wiped out because many tuna brands source fish caught with 'Fish Aggregating Devices' (FADs) and purse-seine nets that when used together will haul up everything including turtles, baby sharks and stingrays.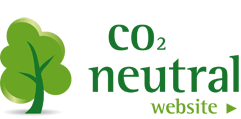 In fact, a quarter of the planet's biodiversity is in danger of extinction in the next 30 years*. So now, more than ever, it's crucial to choose brands that are taking a positive stand for marine life. Safcol has made a pledge to do everything possible to protect the health of our oceans. So now you can enjoy great tasting tuna and protect fragile marine life.
Can your Tuna Answer These 3 Questions?
Click here to see our sustainable fishing policy
These symbols guarantee your seafood was sourced by environmentally friendly methods:
We utilise the most responsible fishing methods
Protecting our marine life
Greenpeace endorsed fishing methods used
Saving our tuna from extinction
Avoid endangered species
Protecting our sea life for future generations
We trace our catch from ship to shelf
No illegal catches, best quality
Consult with conservation groups
Responsible fishing company
We have a long and proud Australian heritage
We have direct contact with the fishing vessels
Safcol has been operating since 1945
We have experience, we are the seafood experts
*United Nations Food and Agriculture Organization (FAO)