SAFCOL Responsible Fishing
Many marine species are in danger of being wiped out because many tuna brands source fish caught with 'Fish Aggregating Devices' (FADs) and purse-seine nets that when used together will haul up everything including turtles, baby sharks and stingrays.
In fact, a quarter of the planet's biodiversity is in danger of extinction in the next 30 years*. So now, more than ever, it's crucial to choose brands that are taking a positive stand for marine life.
Safcol was the first major brand available in grocery supermarkets to introduce responsible fishing into the Australian market, back in May 2011, a move that influenced change by other brands in the industry.
Safcol has made a pledge to do everything possible to protect the health of our oceans. So now you can enjoy great tasting tuna and protect fragile marine life.
Safcol Tuna is caught either by Pole & Line one fish at a time or without the use of fish aggregating devices, FAD FREE to minimise by-catch effect on our oceans.
Can your Tuna Answer These 3 Questions?
MARINE STEWARDSHIP COUNCIL
Safcol support the Marine Stewardship Council (MSC) for wild-caught, sustainable Salmon.
MSC certification requires an independent third party audit that ensures the fish population is healthy, the impact of by-catch on the ecosystem is minimised and effective management
practices.
Our MSC certified salmon range ensures our fish sustainability of fish for the future.
For more information on MSC.
These symbols guarantee your seafood was sourced by environmentally friendly methods: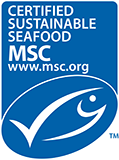 We utilise the most responsible fishing methods
Protecting our marine life
Greenpeace endorsed fishing methods used
Saving our tuna from extinction
Avoid endangered species
Protecting our sea life for future generations
We trace our catch from ship to shelf
No illegal catches, best quality
Consult with conservation groups
Responsible fishing company
We have a long and proud Australian heritage
We have direct contact with the fishing vessels
Safcol has been operating since 1945
We have experience, we are the seafood experts
*United Nations Food and Agriculture Organization (FAO)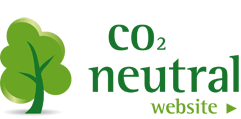 Safcol Australia recognizes that all human beings are valued and equal in dignity and rights.
Safcol Australia, respects human rights as the fundamental virtue for working and living together.
This policy outline underpins our way of doing business, and the respect for employees is based on the principle of reciprocal respect for an employee's honour and dignity.
Safcol Australia upholds and respects human rights as reflected in The United Nations Universal Declaration of Human Right (UNDHR)… https://www.un.org/en/universal-declaration-human-rights/ and The International Labor Organization (ILO) Declaration on Fundamental Principles and Rights at Work. .. http://www.ilo.org/declaration/lang–en/index.htm
Safcol Australia commits to:
Freedom of association and the effective recognition of the right to collective bargaining,
The elimination of forced or compulsory labour
The abolition of child labour and the elimination of discrimination in respect of employment and occupation.
The Company's commitment to respecting human rights is derived from continuous efforts in running the business ethically and responsibly.
This policy is applied to Safcol Australia and we strongly encourage primary suppliers, to adhere to the aforementioned principles and declarations in our supply chain.
To promote respect for human rights throughout the organization as well as to build confidence that all employees and stakeholders are entitled to fair treatment, protection and respect for fundamental rights equally and fairly, the company commits to the following practices:
Strictly comply with the Company's rules and regulations, including related local and international laws.
Regularly monitor and assess risks and impacts on human rights as well as providing appropriate risk management guidelines or control measures.
All business units are to ensure that risk management is fully implemented in their area(s) of responsibility.
Foster proactive two-way communication amongst employees to promote greater awareness, knowledge and understanding of their role in respecting human rights.
Grievance mechanisms for employees and stakeholders to raise concerns, make complaints or identify adverse human rights impacts in the case of human rights violations.
Established procedures for investigating allegations of human rights abuses and violations upon receiving grievance reports from employees and/or stakeholders, as well as report to top management to pursue effective solutions to mitigate adverse human rights impacts.
Communicate and disseminate policy and guiding principles to Business Partners to serve as guidelines for preventing involvement in human rights violations.
Insist on ethical business conduct amongst Business Partners to build a culture of reciprocal respect, and enhance competitiveness in a sustainable manner.
In this regard, the Company's commitment to respect human rights has been explicitly reflected through the key corporate policies as follows:
Human rights outline of procedure:
We commit to a human rights policy and implement policies and procedures to achieve them
Prevention – a commitment to prevent the risks of human rights violations within our business and within the businesses that supply and partner with Safcol Australia.
Detecting human rights violations – Safcol Australia commits to detection of human rights abuses within our supply chain
Monitoring of our own operations and those in our supply chain to ensure that any human rights risks are highlighted
Addressing Risks and implementing procedures of dealing with human rights risks, and any human rights abuses both within our company and within our supply chain
Safcol Australia is open to collaboration with key stakeholders and NGO's and Safcol Australia is willing to implement best practices within the industry, complying at all times with local labour laws.
Safcol Australia allows free association for all employees to trade unions and NGO's that are legal and operate within the laws of Australia.
Safcol Australia respects all individuals and will work hard to:
Prevent all forms of discrimination in terms of hiring, training or compensation that may arise through an individual's religious beliefs, race, ethnicity and or gender.
Ensure the workplace is free from intimidation or victimisation
Strictly prohibit any forms of abuse – physical or mental, verbal or emotional.
Provide a secure employee and employer relationship particularly where contracts and sub contract hire relationships exist
Safcol Australia encourages open dialogue with aggrieved workers, and we have a corporate culture that fosters a climate of openness for discussion and collaboration with all workers.
Any violations to human rights can be reported through our customer care line 1800 819 785 or mail@safcol.com.au any and all grievances can be reported and confidentiality will be respected at all times.
To properly implement the organization's human rights programme, Safcol Australia has announced the appointment of a Human Rights Policy Committee as follows:
Mr Andrew Mitchell Position : Chief Executive Officer
Mr Ebrahim Bidhendi Position : Chief Financial Officer
Mr Kieran Donoghue Position : Production Manager
Mr Dean de Villiers Position : Marketing Manager
Effective from: 1st July 2017
Policy will be updated as required due to personnel and industry standards changes
Andrew Mitchell
CEO Safcol Australia Pty Ltd