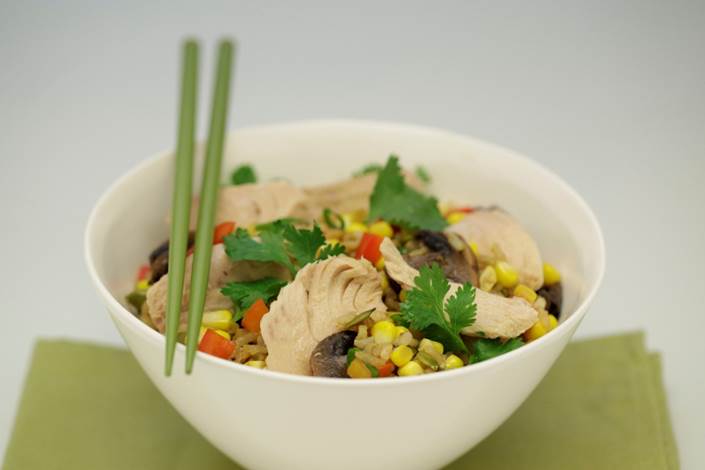 10 minutes| Serves 1
1x tin Safcol Responsibly Fished Tuna in Springwater, drained
1 cloves garlic, crushed
1 tsp ginger grated
100 g mushrooms
1 capsicum, diced
1/2 cup sweet corn kernels
½ cup cooked brown rice
2 tablespoons wheat free tamari soy sauce
2 tablespoons mirin
1 finely sliced spring onion
1 handful chopped coriander leaves or Thai basil
1 tbsp pumpkin seeds
Step 1

- Stir-fry the garlic, ginger and mushrooms in a little olive oil until golden.
Step 2

- Add the capsicum, corn, rice, tuna, tamari and mirin then cook for 1 – 2 minutes until heated through.
Step 3

- Fold through the spring onion, coriander and pumpkin seeds just before serving and enjoy.