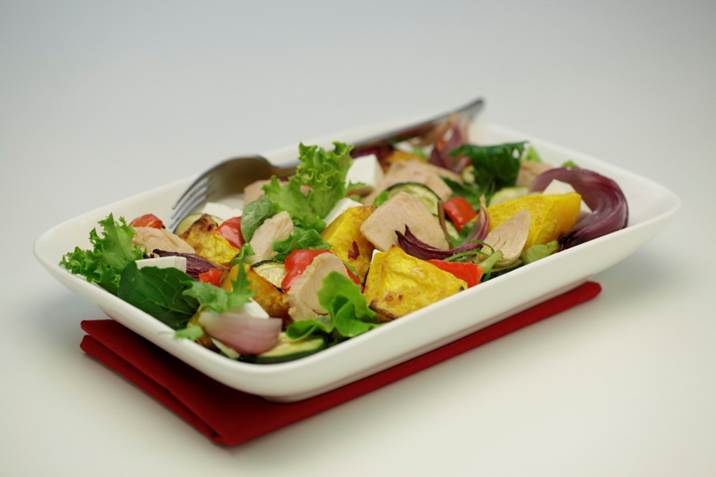 25 minutes| Serves 1
1 x 95g tin Safcol Responsibly Fished Tuna in Springwater
1 red capsicum, cut into chunks
1 tbsp olive oil
½ red onion, cut into chunks
180g pumpkin, cut into chunks
1 zucchini, chopped
Pinch of nutmeg
40g feta cheese
Handful mixed salad leaves
Black pepper
1 lemon
Fresh basil
Step 1

- Preheat the oven to 220°C.
Step 2

- Combine the capsicum, red onion, zucchini and pumpkin onto a baking tray lined with baking paper and toss with the nutmeg and olive oil.
Step 3

- Roast for about 20 minutes, or until the vegetables are tender
Step 4

- Remove from the oven into a serving bowl. Add a handful of salad leaves, tuna, a good grind of black pepper, squeeze of lemon and basil.
Step 5

- Arrange onto a serving dish and top with feta. Serve and enjoy.