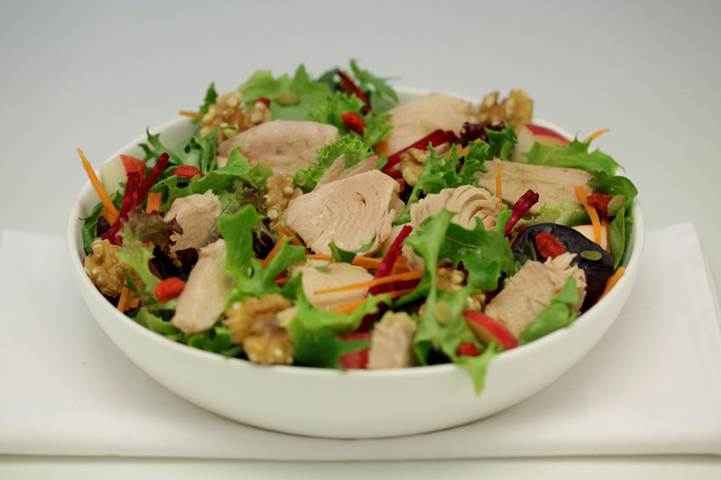 10 minutes| Serves 1
1 x 95g tin Safcol Responsibly Fished Tuna in Springwater, drained
2 large handfuls mixed salad greens
1 grated raw beetroot
1 grated raw carrot
1 apple, chopped
2 tbsp pumpkin seeds
2 tbsp walnuts
2 tbsp goji berries
2 tbsp balsamic vinegar
2 tbsp good quality olive oil or flaxseed oil
Step 1

- Rehydrate the goji berries by pouring water over them and letting them sit for 1 minute until soft. Drain.
Step 2

- Combine the salad greens, beetroot, carrot, apple, pumpkin seeds, walnuts and goji berries into a large serving bowl.
Step 3

- Spoon over the tuna, drizzle over the balsamic and olive oil just before eating, then enjoy.