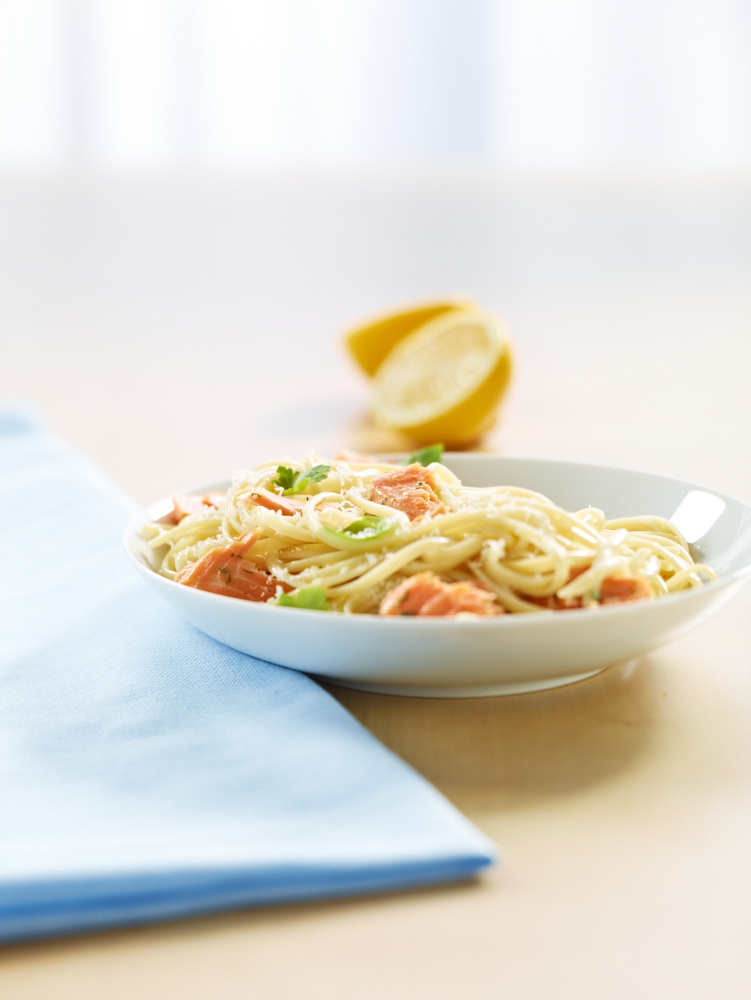 20mins| Serves 2
2x 95g tins Safcol Premium Salmon in Springwater, drained
180g Linguine
1 lemon
4 tbsp good quality cold pressed olive oil
40g Parmesan, freshly grated
Freshly chopped basil, parsley and mint leaves
Step 1

- Cook the pasta in plenty of boiling, lightly-salted water until al dente, then drain well.
Step 2

- Place pasta into a large bowl and drizzle with olive oil, lemon zest and 2 tbsp lemon juice, parmesan, salmon and plenty of fresh garden herbs.
Step 3

- Serve in bowls and enjoy.