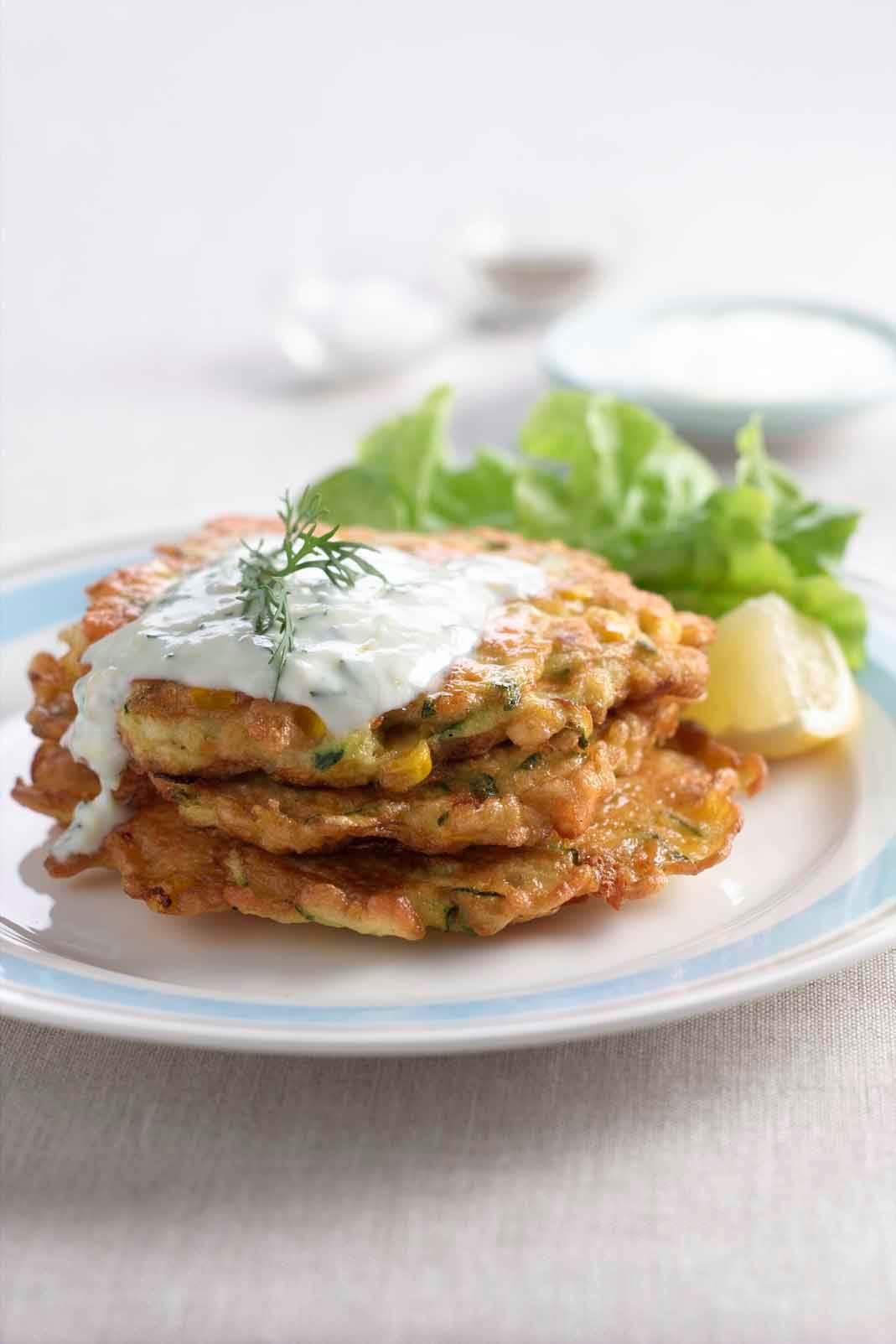 Serves 8
415g can Safcol Wild Alaskan pink salmon, drained, skin and bones removed, flaked
1 zucchini, thinly sliced
2 green onions
185g (1 cup) corn kernels
1/2 cup self-raising flour
4 eggs, lightly beaten
2 tablespoons oil
Sauce:
½ cup natural yoghurt
1 tablespoon lemon juice
Step 1

- Combine salmon, corn, zucchini, onion, egg and flour into a large bowl. Season with salt and pepper and stir
Step 2

- Heat 1 tablespoon oil in a frying pan over medium-high heat. Spoon 1/4 cup salmon mixture into pan. Using a spatula, slightly spread to form a 9cm round. Repeat to make 3 more fritters. Cook for 2 to 3 minutes each side or until golden and cooked through. Transfer to a plate lined with paper towel. Cover to keep warm. Repeat with remaining oil and salmon mixture to make a total 8 fritters.
Step 3

- Meanwhile, whisk together the yogurt and the lemon juice and serve sauce with the fritters.