Reach for seafood to tame the PMS beast
Posted on : September 1, 2020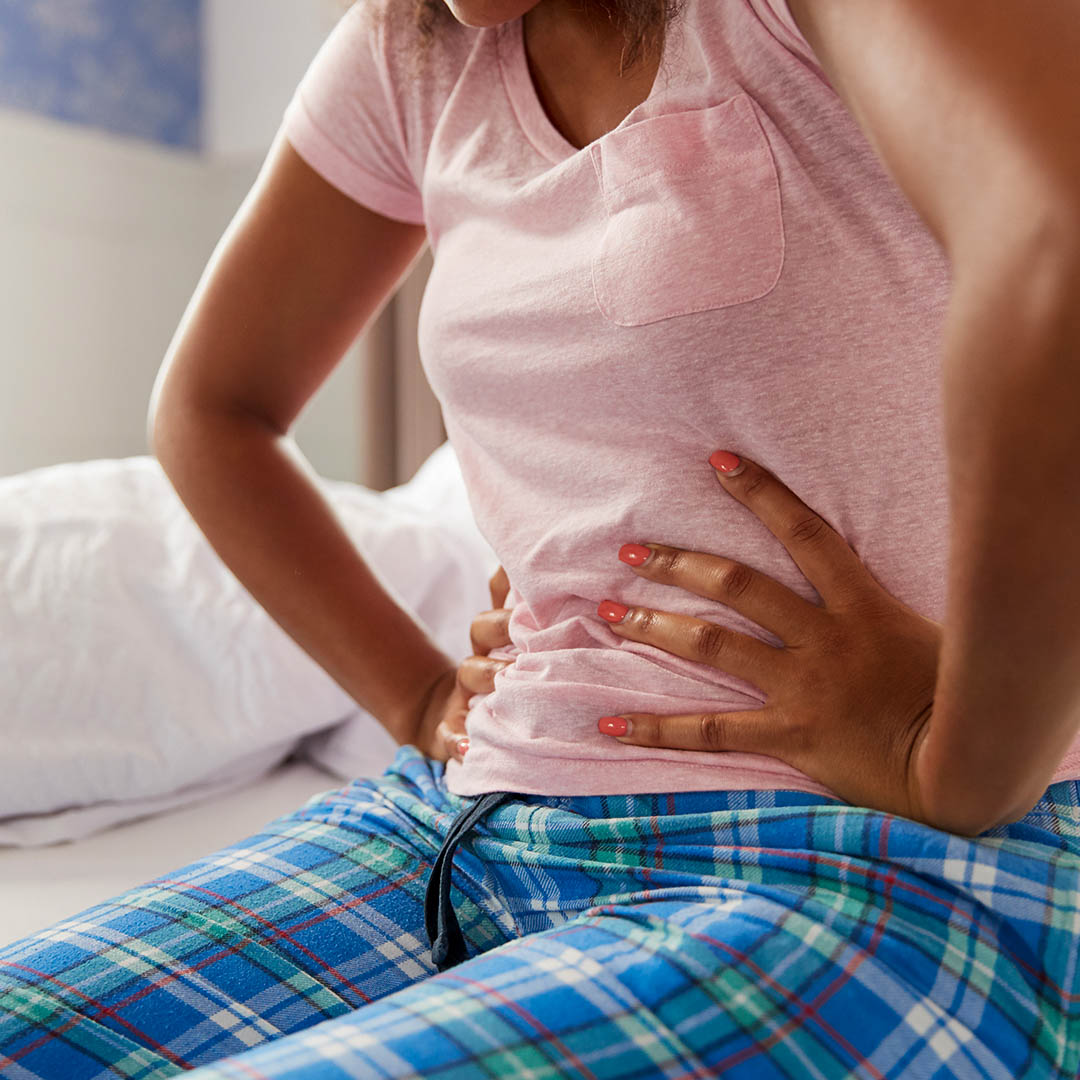 by Ashleigh Feltham
Accredited Practising Dietitian and Accredited Nutritionist
No woman enjoys that time of the month when the PMS beast makes your life just that bit harder. The good news is you do have the power to reduce the control the PMS mood monster has on your life. You may think chocolate is the key to feeling better, but have you ever considered seafood?
Vitamin B6 is one of the 8 B vitamins of the 13 essential vitamins your body needs for health and function. Overall, the B vitamins play a major role in creating energy from the food which you eat. B vitamins also play many roles in making coenzymes and enzymes which allow your metabolic pathways to function well.
B6 plays additional roles which assist with your mood and is important in serotonin production in your body. This is a hormone which is mostly made in your gut and helps support mental health and optimal mood. If you are one of the many women who suffer from PMS, research suggests that B6 supplementation in high doses may help with the horrible symptoms of PMS like depression, fatigue, and irritability by a huge 69%!
How much do you need? The recommended daily intake of B6 for women aged 19-50 years is 1.3 mg/day.
As always food trumps supplements 100% as food provides a matrix of benefits beyond B6. Including a variety of whole foods can take your daily intake of B6 to higher amounts which can support the symptoms related to PMS mentioned above. B6 can be found in foods the foods below:
Banana -0.4mg/100g
Fortified tofu -0.5mg/100g
Avocado -0.3mg/100g
Sweet potato – 0.2mg/100g
Safcol Seafood Tuna – 0.43mg/100g
Pistachio nuts – 1.7mg/100g
Safcol Seafood Salmon – 0.9mg/100g
Chicken – 0.9mg/100g
To put this into an example day of eating your RDI could be met by enjoying the following:
Breakfast
2 pieces of whole-grain toast with 2 tablespoons of peanut butter and sliced banana on top
Snack
30g (small handful) of pistachio nuts
Lunch
Snack
200g dairy yoghurt with a cup of berries
Dinner
Roast using 80g of chicken breast with 1 cup of cooked roast vegetables and 1 medium sweet potato. Enjoy one slice of whole-grain bread with 2 teaspoons of extra virgin olive oil on top. Herbs and spices over sauces are recommended as a method to increase the antioxidants your body will receive and reduce the added sugar and salt in the sauce.
---
Take home message:
You do have the power to help tame the PMS beast. Your diet not only keeps you alive but can make this time of the month less of a pain and more manageable to allow you to keep enjoying life at its fullest.
---
Reference:
Retallick-Brown H, Blampied N, Rucklidge JJ. A Pilot Randomized Treatment-Controlled Trial Comparing Vitamin B6 with Broad-Spectrum Micronutrients for Premenstrual Syndrome.
J Altern Complement Med. 2020;26(2):88-97. doi:10.1089/acm.2019.0305