Boosting your metabolism and immunity while reducing carbs
Posted on : February 25, 2020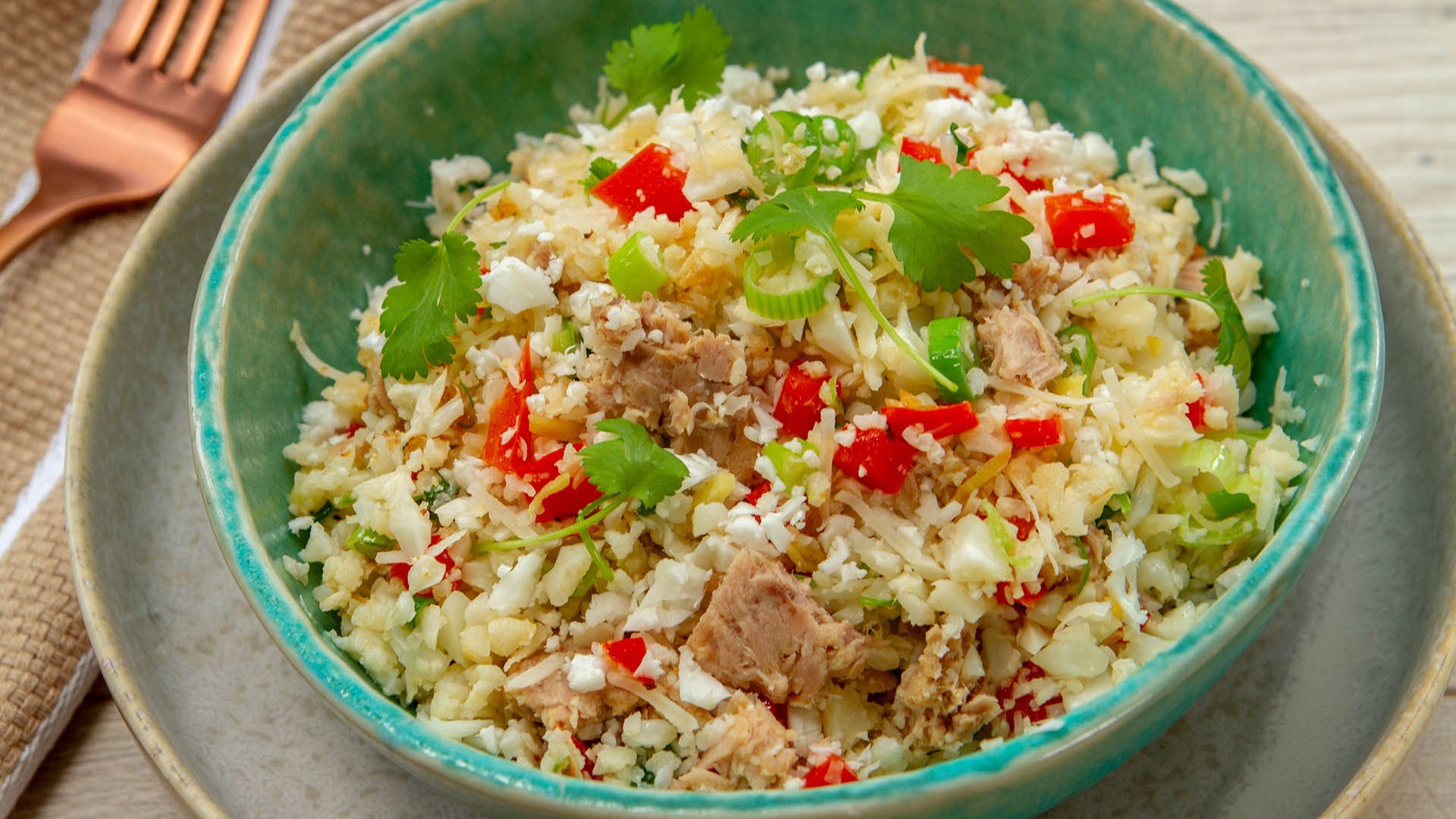 by Ashleigh Feltham
Accredited Practising Dietitian and Accredited Nutritionist
If you trying to reduce your carbohydrates, or are following a lower-carb eating pattern than this recipe is a must-try! Looking more closely at some of the nutrition highlights. Firstly, the chilli will boost your metabolism in this meal. The onions provide an antibacterial compound called Quercetin which will make sure your immune system is strong. Adding to the immune support is the crushed garlic which has a compound called Allicin. Ginger cannot be forgotten and does not only add delicious taste and aroma but is a fantastic way to help soothe your gut and reduce nausea.
Adding to the immune support the capsicum and lemon juice will provide you with vitamin C. Cauliflower is not only a delicious alternative to rice but has anti-cancerous properties due to the substances in it known as glucosinolates. Cauliflower will also help keep your bones strong as a source of vitamin K. This fat-soluble vitamin is also important for wound healing and helping your blood clot.
Your next meal is sorted! Try our Asian style tuna cauliflower rice. Lunch or dinner in just 15 minutes. Boosting your metabolism and immunity while reducing carbs is easy when you eat the right food, and getting the mix right can be very tasty.