Maintaining a healthy gut microbiome
Posted on : February 26, 2020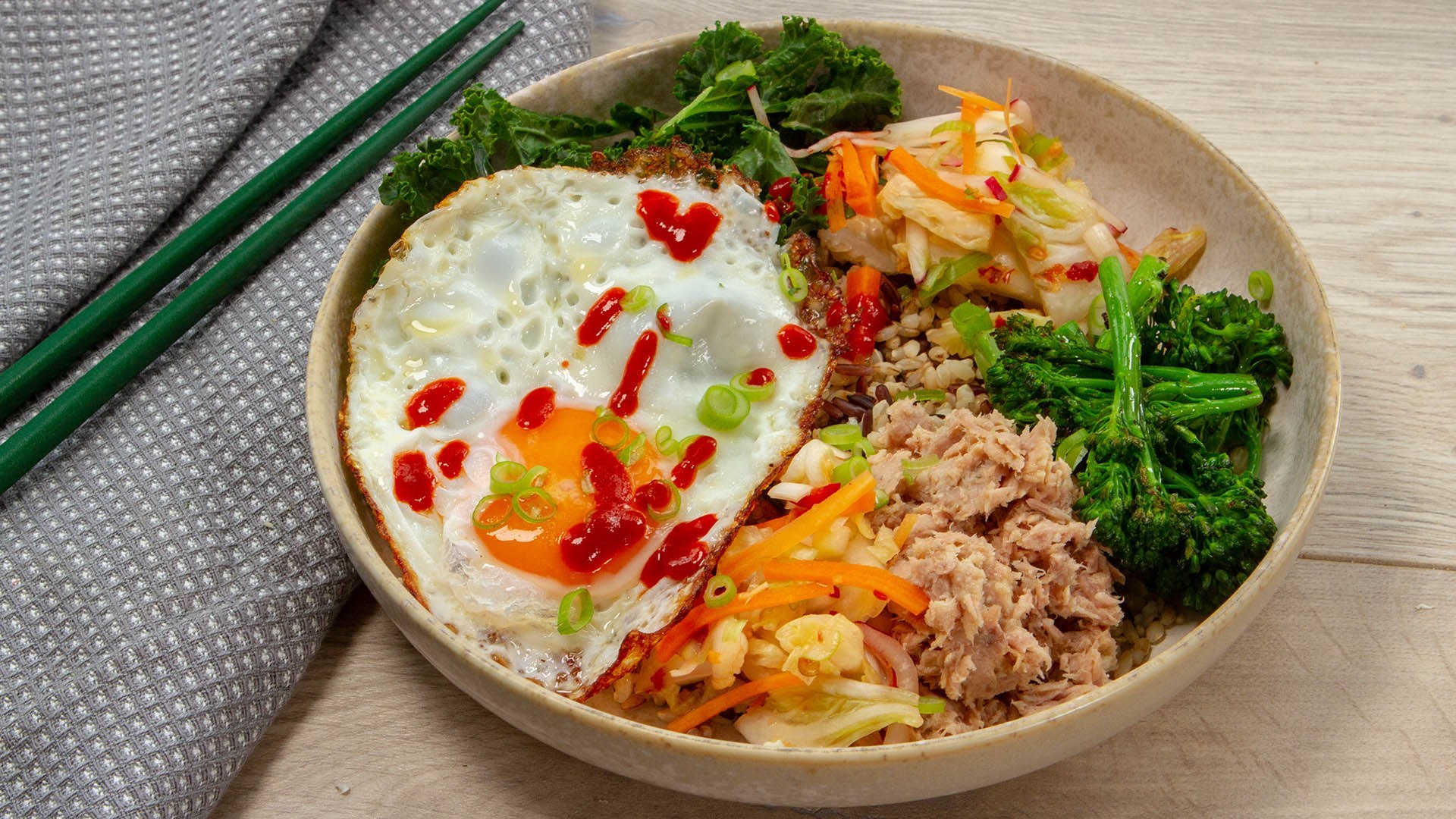 by Ashleigh Feltham
Accredited Practising Dietitian and Accredited Nutritionist
This Kimchi tuna fried rice recipe has healthy written all over it. Firstly, Safcol tuna in springwater provides a great source of protein as well as a healthy fat in the form of omega-3. Omega 3 fat is essential for optimal heart and brain health and can boast as being an anti-inflammatory fat. In addition to this, the Safcol tuna in springwater will give your body choline which is needed for your central nervous system and brain to function normally.
The brown rice provides the health benefits of whole grains which includes fibre, B vitamins, manganese, magnesium, phosphorus, copper, zinc and iron. An egg is an additional source of choline and like the Safcol tuna in springwater will provide all the amino acids your body needs to make a protein when including the yolk. The egg yolk is also a source of vitamin D which helps your immune system stay strong and helps your body to absorb calcium properly.
The health benefits of this recipe don't stop there. Ginger will calm your stomach and help reduce nausea. The garlic will help your immune system stay at it's best due to a compound called allicin and so will onion due to a component in the onion called quercetin. While the broccolini and kale will give your body a healthy dose of vitamin A for additional immune support and folate which is needed to help repair any damage done to your DNA.
Finally, the kimchi is a probiotic food source which is essential for maintaining a healthy gut microbiome. Having a range of different probiotic foods can help keep your gut in optimal health as different probiotics perform different roles in your body.
Is there any need to explain more why this Kimchi tuna fried rice is a great recipe to add to your week?