Get Kids Excited About Healthy Eating
Posted on : September 27, 2022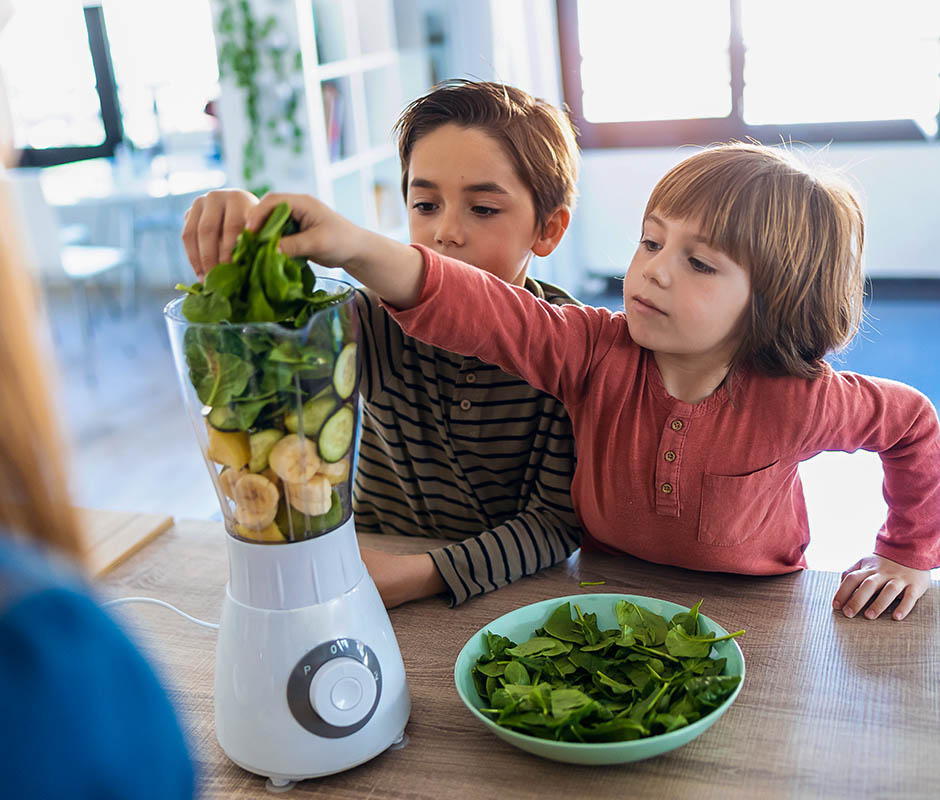 by Ashleigh Feltham
Accredited Practising Dietitian and Accredited Nutritionist
Parents often feel like they are constantly battling their kids to choose and eat healthy nutritious meals. If this is you, you are not alone. Getting the kids excited about healthy eating shouldn't be hard. Here are three ways you can help your kids understand the function of food as the fuel for good health. Educating them on the health and nutrition benefits early can help your children get a head start on selecting the best choices available.
Take Time to Explain Food
Kids need to understand why they need to make healthy food choices. Remember, kids do not project into the future, but are rather more focused on how nutrition affects them now. For example, choosing wholegrains like wholegrain bread instead of white bread will give them more energy to play with their friends. For younger children, keep it simple. Tell them what each food does for their bodies as they eat them. For example, 'Salmon makes me strong' or 'Carrots help my eyes'.
Take the time to educate your children on how to read food labels and why this is important for energy and good health.
To begin with, refer to the 'per 100g' or 'per 100mL' column of the nutrition information panel. Together, investigate the following.
Check the added sugar is no more than 15g.
Check the sodium is less than 120mg for a gold star or 400mg for a silver medal.
Check the total fat content is less than 10g. Of this, there should be less than 3g of saturated fat for food products and 1.5g for drinks.
Finally, the fibre content should be at least 3g per serve.
Next, take the time to teach them the components of a balanced, healthy plate.
Half the plate is filled with fresh produce. This is most likely vegetables at lunch and dinner or fruit or vegetables at breakfast.
One quarter of the plate is made up of a lean protein, such as tuna, salmon, eggs, tofu or lean meat.
The remaining quarter of the plate is made up of whole grains. Sources of whole grains include brown, black or red rice, oats, wholegrain pasta, quinoa, wholegrain bread, wholegrain couscous or wholegrain crackers.
Kids in the Kitchen
Get your children involved in choosing and preparing meals. Create a fun challenge using the healthy plate model above. Have them draw a picture of what a healthy plate model looks like and display it in clear sight, such as on the fridge.
As a fun activity to do with your children, create a list of healthy meal and snack ideas. Get them to decorate the list with their own drawings.
Make Grocery Shopping a Fun Adventure
Now that your kids understand food labels, set a challenge to select the best choices available from your shopping list. Take a printout of this blog post as a reminder of what to look for when reading food labels.
---
Take home message
Getting your kids excited about healthy eating. Having them choose and select healthy food does not need to be a battle. Taking the time to educate them on how to select the healthiest foods and then making a game from the lesson may be the key to helping your kids make the best food choices for good health and well-being.