Safcol Wild Alaskan
Pink Salmon 210g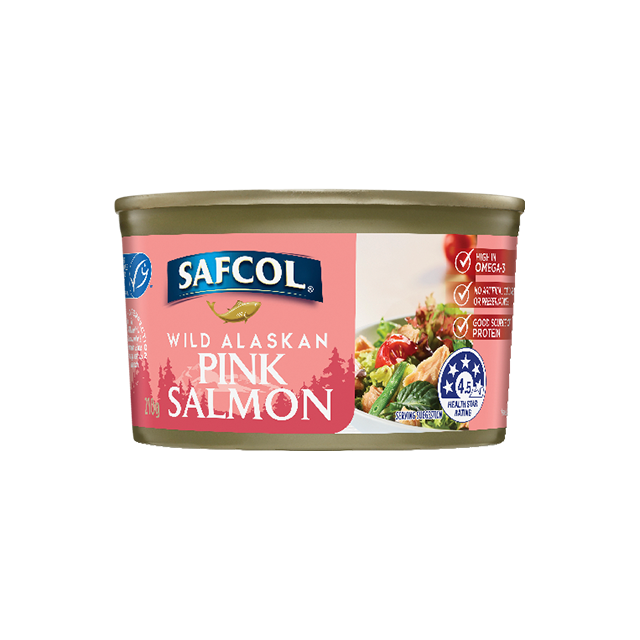 Safcol Wild Alaskan Pink Salmon has a premium pink salmon flavour, no artificial colours or preservatives, good source of protein and omega 3.
Cooked to Perfection.
Our wild Alaskan Pink Salmon is succulent & tender with a delicious full bodied flavour that you have to taste to appreciate.
– Premium Pink Salmon Flavour.
– No Artificial Colours or Preservatives.
– Good Source of Protein.
Good source of Omega 3.