Omega-3 Promotes Wound Healing in Chronic Venous Leg Ulcers
Posted on : March 22, 2023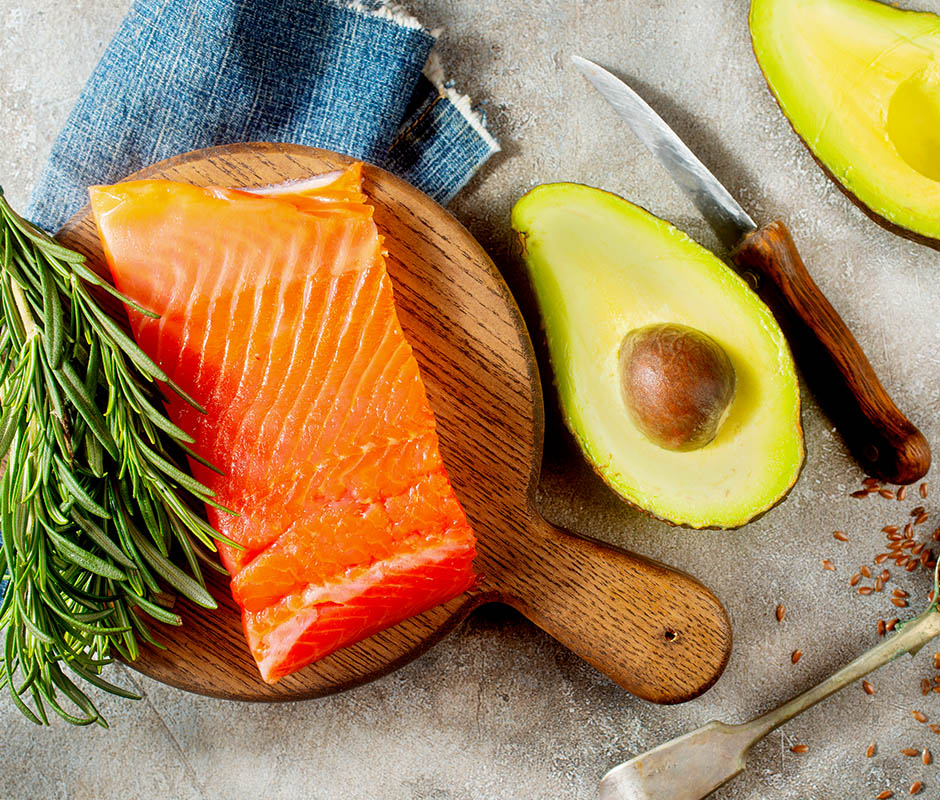 by Ashleigh Feltham Accredited Practising Dietitian and Accredited Nutritionist
Chronic venous leg ulcers are the most common type of lower limb ulcer, affecting an estimated two people per thousand each year. Long-term high pressure in the veins causes venous leg ulcers with open skin lesions in the lower leg for at least six weeks.
The healing rates for chronic venous leg ulcers are poor. Fifty per cent of diagnosed leg ulcers remain unhealed after nine months. In addition to this poor statistic, up to one-third of people experience four or more episodes of a reoccurring chronic venous leg ulcer.
The ongoing high blood pressure in the veins of the lower leg leads to chronic inflammation. This chronic inflammation is a driver of signs and symptoms associated with chronic venous leg ulcers. A systematic review of the current literature available proposed associations between nutrition and chronic venous leg ulcers.
The systematic review used 20 studies based on the exclusion and inclusion criteria. It was found that most people who had chronic venous leg ulcers were either overweight or obese. Being overweight or obese is linked to poorer wound healing capacity.
The researchers found that vitamin D, folic acid (vitamin B9) and flavonoids are promoters of wound healing. Flavonoids, a group of plant chemicals or phytonutrients that give a plant its colour, promote good health thanks to their anti-inflammatory and antioxidant properties. This systematic review also found that a number of participants had low amounts of vitamin C, omega-3 and zinc in their diet.
Seafood is a rich source of vitamin D and zinc. Fatty seafood, such as salmon, sardines, mackerel and herring, is a great source of omega-3. For general health and well-being, every week include two to three servings of these types of seafood. One serve is 100g of cooked seafood.
I recommend you try this nutrient-packed salmon pickle dill toastie pictured below.
Salmon is a good source of protein and omega 3, which also makes you feel fuller for longer. Omega 3 fat is a polyunsaturated fat that helps keep cholesterol levels within a healthy range, as well as making your heart and brain happy.
Sourdough bread is a form of wholegrain that adds more nutrients than the refined types, including fibre, B vitamins, manganese, magnesium, phosphorus, copper, zinc and iron.
Cheese is an important source of calcium, which is vital for healthy bones and teeth as well as for normal muscle contraction. Like salmon, cheese is a good source of iodine, which is important for normal thyroid function, including metabolism. It also gives your body vitamin A for immune support and healthy eyes.
Cheese and salmon also contain vitamin B12 to help your body produce red blood cells, and for central nervous system function. Finally, you have riboflavin for energy production, phosphorus for strong bones and teeth, and zinc to support your immunity.
Who would have thought a simple toastie could be so nutritious for your body?
---
Take home message
This systematic review of current research provides insight into the importance of certain nutrients in promoting wound healing in chronic venous leg ulcers. If you have been diagnosed with chronic venous leg ulcers, ensure your diet meets your body's needs for overall health and well-being. Include the specific nutrients mentioned above to promote a better healing response.