How Omega 3 Promotes Heart Rate Variability
Posted on : July 24, 2023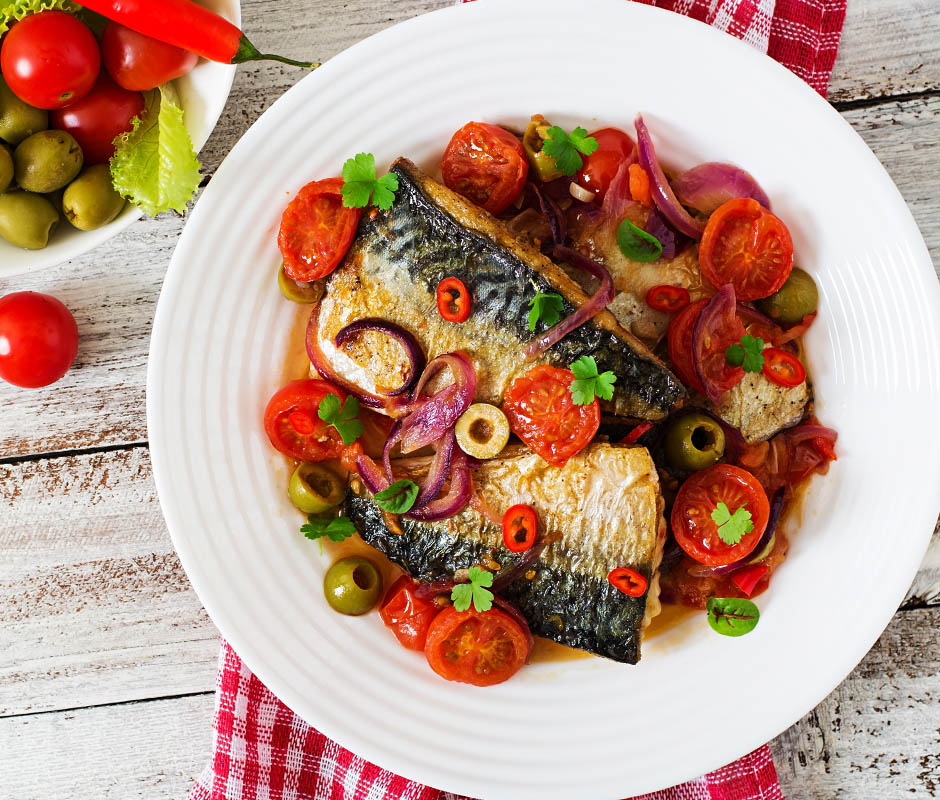 by Ashleigh Feltham Accredited Practising Dietitian and Accredited Nutritionist
How Omega 3 Promotes Heart Rate Variability
There is no denying that the function of your heart is essential for good overall health. There are numerous measures to determine how your heart is functioning. Heart rate is the number of times your heart beats in a minute, pushing blood around your body.  A normal, healthy heart rate at rest is 60-100 beats per minute.
A term you may not have heard of is heart rate variability. This is the amount of time between one heartbeat to the next and it may also play an important role in influencing your health and risk of disease.
It may influence your risk of developing diseases such as heart disease, type 2 diabetes, and obesity. It also affects the rate of inflammation in your body and the risk of psychiatric disorders.
It's not constant and can differ from one beat to the next. Your diet is one factor that may influence heart rate variability both in the long and short term. There are associations with higher variability linked to better health when following the Mediterranean diet, and also when weight loss occurs. Nutrients such as omega-3, probiotics, prebiotics, B vitamins, and polyphenols also help. A diet that is high in trans or saturated fat and contains a large component of high glycemic index carbohydrates, such as refined grains and cereals, is linked to reduced heart rate variability.
One study found that eating salmon three times a week (compared to meat) reduces sleep latency, and improves daily functioning. The reason for this positive association is proposed to be due to the omega-3 component in salmon.
Omega 3 is linked to greater parasympathetic nervous system activity. This is a type of nervous system that helps relax and rest your body and is at work during periods of digestion. Omega 3 is predicted to enhance your vagal tone. Vagal tone is the activity of the vagus nerve. Your vagus nerve is a part of your parasympathetic nervous system and directly influences the rate at which your heart beats. A higher vagal tone activates the parasympathetic nervous system, slowing heart rate and helping the body move into a state of rest and digest.
The Mediterranean diet is also linked to a higher heart rate variability. This is proposed to be due to the fish component of this style of eating. Omega-3 fats positively impact the rate of your heart both directly and indirectly. This includes affecting calcium regulatory proteins and ion channels. In the longer term, when the omega-3 fat is incorporated into the cell membranes, it influences electrical activity within the cells themselves. Think of it like a 'natural pacemaker'.  This is proposed to be a factor in reducing heart rate and increasing variability.
A good source of omega-3 fat is seafood. Two to three serves of seafood each week is ideal, with one serve being 100g of cooked seafood.
The indirect link of food on mood is also proposed to impact heart rate variability. Your diet choices impact brain function, cognition, and mood which then influences your heart rate variability. However, more research is still needed.
---
Take home message
Diet affects all the systems in your body, including the heart. Omega-3 is one of the nutrients that are important for optimal heart function. Omega 3 may increase heart rate variability, lowering the risk of certain diseases, inflammation, psychological well-being, and overall health.